The freshest face at Multipulse headquarters in Woking belongs to Samuel Grater, who this month became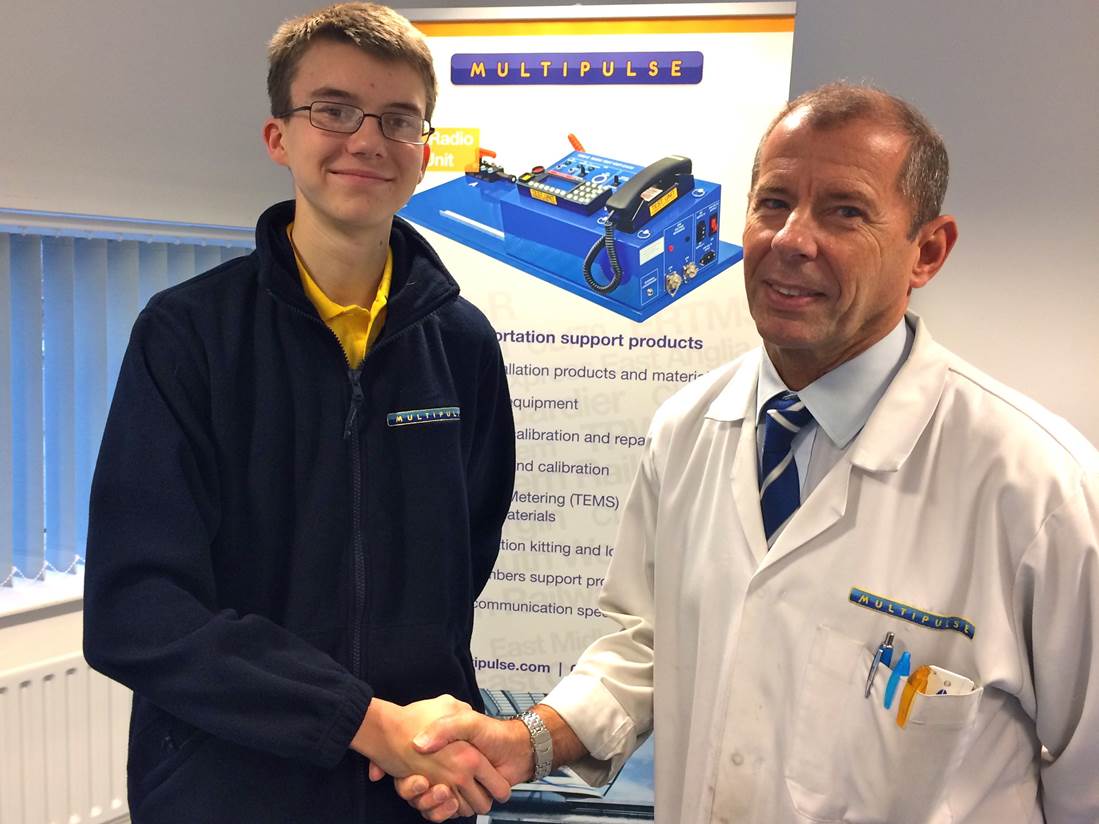 the latest candidate to join the company's apprenticeship scheme.
Selected from more than 50 applicants, he comes with a GCSE 'A' in IT and a keen interest in electronics.
He will spend the next two years working his way through all departments to gain a thorough understanding of the business. In his first few days at Multipulse he was learning to test Energy Meter transducers and to configure access points, switches and routers for train-borne wi-fi systems.
Samuel's IT apprenticeship will be mentored at Multipulse by Production Manager, Peter Faulkner and Quality Manager, Tony Baxter. The academic modules will be overseen by Brooklands College, at nearby Weybridge.
"I had originally thought of becoming an electrician – but now I can see a much more interesting future at Multipulse," says Samuel. "It's certainly better than working on building sites."