Products
Cable, Interconnect and Sub-assemblies
Overview |
Cable harnesses and electromechanical assemblies
We manufacture cable harnesses and assemblies to your own specifications, and we can custom-design for you, based on your requirements. We work with anything from simple wired panels and sub-racks to fully integrated and tested rack systems.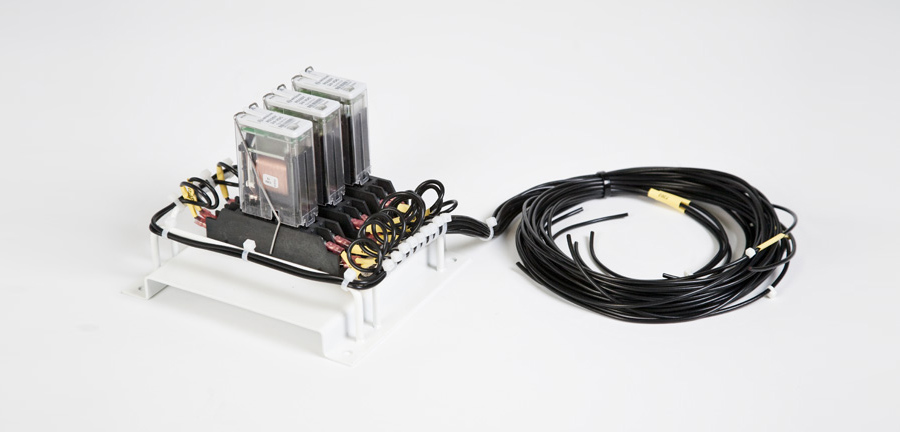 Our innovative design solutions reduce on-site assembly time and are used in a range of applications, including:
Telecommunications racks and sub-racks
Power distribution systems
Power and control monitoring systems
Battery back-up units
Trackside signalling cabinets
Fibre optic distribution cabinets
Wired relay panels
Pre-wired switch and instrument panels
Connector types include RF cable, D-type, circular bayonet (Litton, AB), data cables (M12, RJ45) and power connectors.